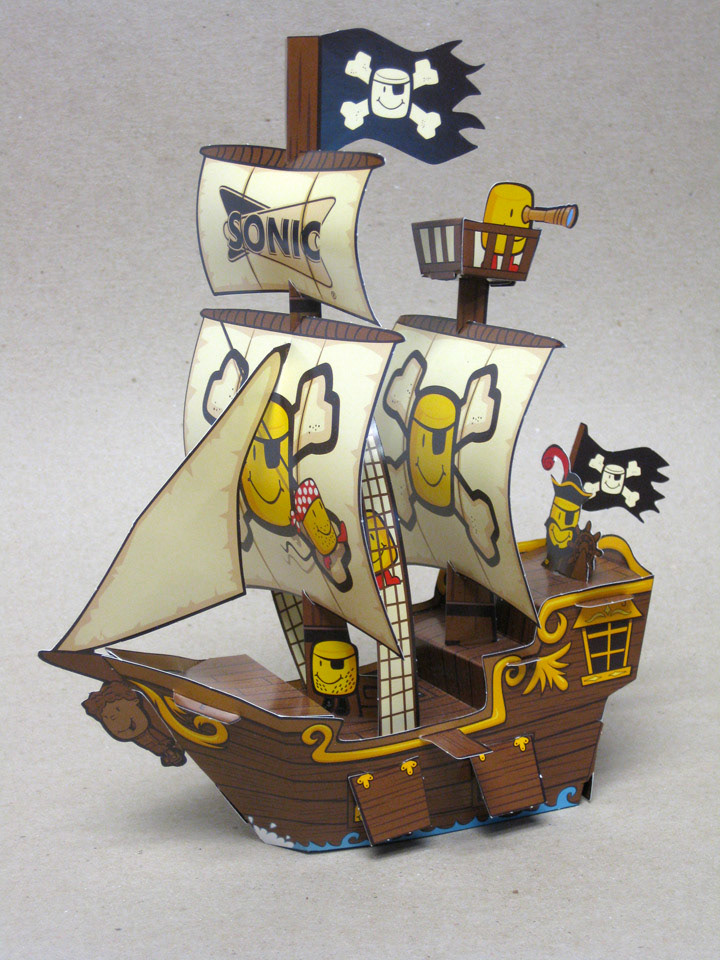 Sonic Paper Pirate Ship
Paper premium for Sonic Drive-Ins Wacky Pack kid's meal.

Welcome aboard the Salty Tot, Matey! I engineered, designed and illustrated this paper pirate ship for Creative Consumer Concepts (C3) for their client Sonic Drive-Ins. It was one of a few different Pirate Tot themed toys included in their Wacky Pack kids meal. It's all tab and slot construction so no cutting or gluing. One of my favorite commercial projects!